 Server Management
Why Choose Server Management from WIN?
When you choose Server Management from WIN, you receive a solution that fits your organization's needs and requirements and a superior level of security. From proactive monitoring to hardware management and data backups, Server Management from WIN ensures your business servers run at optimal performance.
Benefits that can support your organization and its goals include:
Enhance Security
Keep your servers safe from viruses, malware, and other forms of cyber threats with automatic software updates.
Enable real-time monitoring of remote servers and alerts for critical events.
Resolve issues quickly with secure and remote access to company servers.
Timely Upgrades and Backups
Take preventative measures so that the effects of any malfunctions with your servers, including lost data, are promptly eliminated.
Mitigate unforeseen events with regular backups so that data is easily retrievable.
Automate server and software updates including patching vulnerabilities and upgrading applications.
Increase Visibility
Centralize the server monitoring and performance visibility of your hybrid cloud environment.
Access a dashboard to support business decisions and future strategies.
Identify weaknesses in server infrastructure by using historical and real-time statistics and act accordingly.
Optimize Expenses
Minimize costly downtime by pinpointing issues as they arise and resolving them quickly.
Gain a team of experts by hiring them only for the hours you need, instead of hiring full-time staff.
Hand off administrative tasks to reduce your IT staff's time and resources and allow them to focus on efforts that move your business forward.
FAQs
Frequently Asked Questions
Pricing for Server Management depends on the complexity of your network.
When a server issue arises, you can reach our Help Desk by phone, email, or online and we will open a ticket with your request. We prioritize tickets by considering the impact an issue has on your business as well as the urgency of the issue. Each ticket will be worked on by priority until the issue has been resolved.
Our onboarding process is intended to set you up for success. We begin the process by setting clear expectations to clearly define partner expectations, the services WIN will provide, and the process we will use to deliver them. 
WIN can collaborate with your team to manage your server equipment. Or, if you prefer, you can hand over the full responsibility of Server Management to WIN and we will handle the rest. 
RElATED Resources

Working With Us
What to expect from a strategic partnership with WIN Technology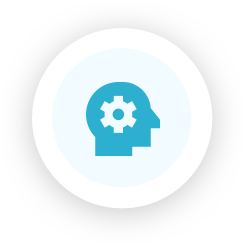 Understanding Fit
Our process is collaborative from the start. As we discuss your expectations, we communicate openly, and we keep the promises we make.
Understanding Needs
Through our discovery process, we seek to build an accurate understanding of your needs so that a sound and mutually understandable promise can be made.
Right-Sizing the Effort
The elements of your proposal are refined as your needs become clear. This ensures alignment on the anticipated value of what we commit to deliver to you.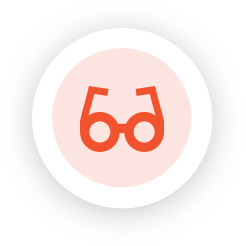 Proving Competency
As we engage in the project, we monitor and discuss status, performance, changes and improvements through our established delivery and communication practices.
Partnering for the Future
Throughout our partnership, as we keep the promises we have made to you, we enrich the value of services with a continuous focus on practical next steps.