 Ethernet
What is Ethernet?
Ethernet is a standard protocol that connects endpoints to allow the exchange of data. It works by using cables to connect devices within a local area network (LAN) and it can also be used across great distances in a wide area network (WAN). This flexibility makes Ethernet the default option for modern networking.  Each device in the LAN has a unique address so that data is transmitted to the right location. Additionally, protocols, as well as switching technology, help control the passing of data to avoid simultaneous transmission by multiple systems.    
Key aspects of Ethernet include:
Physical Cables: Ethernet uses twisted-pair copper cables or fiber optic cables to transmit data.
Network Interface Device (NID): Ethernet requires a device that connects your LAN to the greater internet. A NID has ports for connecting your Ethernet cable and additional equipment like a router.
Data Protocols: Ethernet uses protocols to control how data packets are formatted and transmitted over the cable. Protocols also specify rules for addressing, error detection, and collision handling.
Switching Technology: Switches allow devices to have dedicated communication channels. This improves network performance and reduces collisions that result from simultaneous transmission of data by multiple systems.
Ethernet from WIN includes:
Ethernet Private Line (EPL): For customers who need a dedicated connection between two locations, EPL provides a secure, low-latency and highly reliable point-to-point Ethernet connection.
Ethernet Virtual Private Line (EVPL): For customers with a central site and multiple locations, EVPL provides point-to-multipoint connectivity, and streamlines Layer 2 dedicated connections between multiple sites.
Ethernet Private Local Area Network (EPLAN): For customers who need to connect all their locations on a single network, EPLAN enables any-to-any connectivity and transports bandwidth-intensive applications in a multipoint-to-multipoint Ethernet Wide Area Network (WAN) with speed and flexibility.
FAQs
Frequently Asked Questions
Yes, Ethernet's low latency and high bandwidth ensures clear and uninterrupted communication for real-time applications like voice and video communications.  
Yes, Ethernet services, such as Ethernet Virtual Private Line (EVPL) or Ethernet Virtual Private LAN (EVP-LAN), are ideal for connecting multiple locations securely. 
Ethernet's high bandwidth, low latency, and reliability can enhance network performance, support big data needs, smooth multimedia communication, and support cloud-based applications. This will increase the productivity and competitiveness of your organization. 
RELATED Resources

Working With Us
What to expect from a strategic partnership with WIN Technology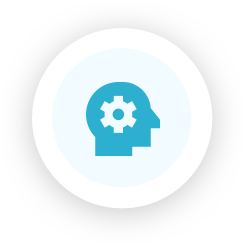 Understanding Fit
Our process is collaborative from the start. As we discuss your expectations, we communicate openly, and we keep the promises we make.
Understanding Needs
Through our discovery process, we seek to build an accurate understanding of your needs so that a sound and mutually understandable promise can be made.
Right-Sizing the Effort
The elements of your proposal are refined as your needs become clear. This ensures alignment on the anticipated value of what we commit to deliver to you.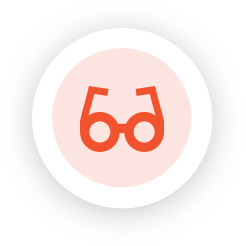 Proving Competency
As we engage in the project, we monitor and discuss status, performance, changes and improvements through our established delivery and communication practices.
Partnering for the Future
Throughout our partnership, as we keep the promises we have made to you, we enrich the value of services with a continuous focus on practical next steps.