 Working With Us
Our Approach to Custom IT Solutions
At WIN Technology, we don't sell pre-packaged services. Providing the best custom IT solutions is always our goal. Learn more about what to expect when you engage with us, and why we approach each engagement the way we do.
WORKING WITH US
What You Can Expect
Here are the actions we take to learn about your needs, develop a custom solution and plan next steps.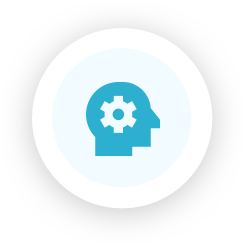 Understanding Fit
Our process is collaborative from the start. As we discuss your expectations we communicate openly, and we keep the promises we make.
Defining what you are seeking in a partner.
Understanding what good partnering looks like to you, as well as what has not worked for you in the past.
Understanding Needs
Through our discovery process, we seek to build an accurate understanding of your needs so that a sound and mutually understandable promise can be made.
Business value anticipated to be impacted by delivery of our services.
Identification of where your needs may extend beyond what we can commit to provide, to ensure that there are no surprises.
Defining both the strategic and transactional aspects of our partnership.
Right-Sizing the Effort
The elements of your proposal are refined as your needs become clear. This ensures alignment on the anticipated value of what we commit to deliver to you.
Proposals that contain expressions of our understanding of anticipated value.
Additional ideas and recommendations that you may find valuable down the road.
A proposed solution for us to refine together and implement.
Pricing oriented to the solution set.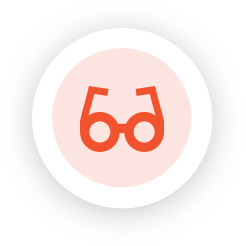 Proving Competency
As we engage in the project, we monitor and discuss status, performance, changes and improvements through our established delivery and communication practices.
Your project is professionally managed by experienced project managers leveraging our proven methodology.
Customer Success Managers conduct regular meetings to deliver performance updates, assist with planning and budgeting, and guide deeper alignment.
Scope of Work is continuously adjusted to ensure alignment in value delivered.
Partnering for the Future
Throughout our partnership, as we keep the promises we have made to you, we enrich the value of services with a continuous focus on practical next steps.
Engaging in proactive planning, budgeting, and lifecycle management.
Building road maps and defining a practical pace of change to maintain your preferred position.
WORKING WITH US
How We Think
Our process and approach are based on a strong sense of purpose. Our philosophy is grounded in a commitment to leadership, promises, performance, agility, communication and security.
As a consultative partner, we lead you to new ideas and help you to see around corners. If we challenge you directly, it is because we personally care. We anticipate that the reason you want to partner with us is because we have expertise and a point of view.
We invest in understanding our fit with you because not all companies recognize or measure value the same way. We know how to connect technology value to business value and will build our promises around delivering on these value areas. We clearly define the scope so that there are no surprises. We are intentional about the promises we make so that we can keep them.
We deliver contextual information that expresses our value to you. We share our performance with you as gauged by our promises and industry benchmarks. We proactively manage performance with you to ensure that we remain aligned and our value is obvious.
We see the big picture, and we pay attention to the details. We are process driven, which allows us to effectively pivot when the situation calls for it.
We communicate with you at three levels. Some communications are intended to inform. Others will add context to guide understanding and alignment. And some provide the opportunity to make change and activate new value.
We weave security-oriented thinking into all that we do.