 Colocation Data Center
Why Choose a Colocation Data Center from WIN?
WIN owns and operates two data centers in Wisconsin that provide a secure space for your equipment. Both are interconnected by our fiber network with diverse fiber entrances to each center, along diverse fiber routes. We also have presence in 23 additional data centers and 150 POP locations throughout the Midwest. We leverage the convergence of IT Managed Services, our optical network, Internet peering, and on-demand connections to your private and public cloud applications.
A Colocation Data Center from WIN Offers:
Physical Security
Secure location with restricted access to only authorized employees
Redundant and uninterruptible power supply
Robust fire suppression and cooling systems
Network Resiliency
Multiple fiber entrances provide protected high-capacity connectivity
2N architecture to the cabinet with no common points of failure
A variety of network connections available to serve your needs
Cost Optimization
Avoid the CapEX expense of building an on-premises data center
Leverage leasing space in a shared environment
Save on the electricity needed to support an on-premises data center
Managed Security
Unified Threat Management platform
Firewall, VPN (Point to Point and Remote Access), and anti-virus protection
Content filtering, and reporting
Remote Visibility and Management
Infrastructure monitoring, reporting and notification
24/7 Network Operations Center staff provides remote eyes and hand support
FAQs
Frequently Asked Questions
Yes, individual rack units, half and full cabinets, multiple cabinets, and limited private cage space is available. 
We use redundant in-row cooling systems and a hot aisle/cold aisle layout.  
We use a VESDA early warning smoke detection system and 3M Novec 1230 clean agent fire suppression system.  
The exact service level varies based on client need and configuration of hardware but power availability exceeding 99.999% is common. 
The WIN network provides high speed, low latency and, redundant network services customized to an individual client's requirements. 
We take strong measure to ensure power is not interrupted, including:
Dedicated 15 KVA feed from Xcel Energy, with switchable access to diverse Xcel Energy substation.
Two dedicated and diverse substation inputs from Xcel Energy.
1600 Amp parallel switchgear system with Transient Voltage Surge Suppression for power source management and protection.
Dual & Redundant Uninterruptible Power Supplies (battery back-up and power conditioning). Two Automatic Transfer Switches for pairing of utility substation and backup diesel generator.
Managed PDUs in each cabinet, 120/208/240VAC and -48VDC.
SONET TDM, up to 100Gbps DIA, up to 400Gbps Ethernet, up to 400G wavelength services  
RELATED Resources

Working With Us
What to expect from a strategic partnership with WIN Technology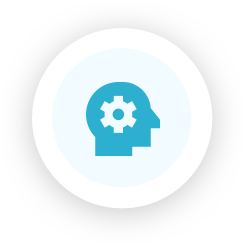 Understanding Fit
Our process is collaborative from the start. As we discuss your expectations, we communicate openly, and we keep the promises we make.
Understanding Needs
Through our discovery process, we seek to build an accurate understanding of your needs so that a sound and mutually understandable promise can be made.
Right-Sizing the Effort
The elements of your proposal are refined as your needs become clear. This ensures alignment on the anticipated value of what we commit to deliver to you.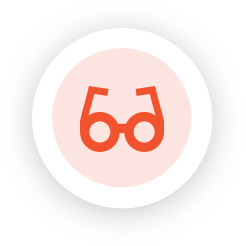 Proving Competency
As we engage in the project, we monitor and discuss status, performance, changes and improvements through our established delivery and communication practices.
Partnering for the Future
Throughout our partnership, as we keep the promises we have made to you, we enrich the value of services with a continuous focus on practical next steps.