 Managed Detection and Response (MDR)
Why Choose WIN for Managed Detection and Response
WIN leverages a robust solution to offer the optimum protection and mitigation. While you can rely on WIN to detect and respond to incidents, we will proactively inform and collaborate with your company's incident response team throughout every stage.
The MDR solution from WIN includes:
EDR (Endpoint Detection and Response) that protects against the full spectrum of attacks, leveraging machine learning, AI, indicators of attack, exploit blocking and more.
Remote containment and remediation.
Endpoint Detection and Response that captures potential malicious activity and provides a powerful response action to contain, investigate and remediate compromised systems.
A 24/7 Security Operations Center (SOC).
Proactive threat hunting from a global team of threat hunting experts, and up to the minute threat intelligence with unprecedented speed and scale.
Benefits that support your organization and its goals include:
Superior threat detection and response.
24/7 monitoring and threat detection identifies malicious activities promptly.
Rapid response time to security incidents to minimize potential damage.
Threat intelligence that stays ahead of the latest cybersecurity threats.
Adheres to strict industry compliance requirements.
Proactive threat hunting
Threats that may go undetected with a basic automated system are actively hunted using human expertise and advanced analytics.
New and previously unknown threats are discovered more quickly.
Reduced downtime and negative business impacts
Ensures business continuity by addressing incidents promptly, preventing reputational and financial damage.
Threats are contained quickly to minimize business disruptions.
Access to technical expertise
A team of experts with deep knowledge of threat detection beyond most IT staffs' knowledge.
Can scale to meet the evolving needs of your organization without in-house resource investment.
Allows your IT team to focus on their core competencies.
FAQs
Frequently Asked Questions
Project costs for MSP clients start at $3,000 and there is a cost of roughly $9 per device installed.
We partner with CrowdStrike, a best-in-class solution, and offer our clients the CrowdStrike MSSP Advanced Defend bundle, that offers next-gen antivirus, endpoint detection and response, 24/7 proactive threat hunting and a 24/7/365 Security Operations Center (SOC).
RELATED Resources

Working With Us
What to expect from a strategic partnership with WIN Technology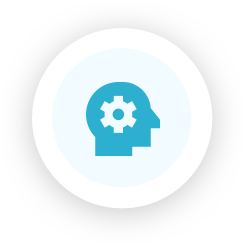 Understanding Fit
Our process is collaborative from the start. As we discuss your expectations, we communicate openly, and we keep the promises we make.
Understanding Needs
Through our discovery process, we seek to build an accurate understanding of your needs so that a sound and mutually understandable promise can be made.
Right-Sizing the Effort
The elements of your proposal are refined as your needs become clear. This ensures alignment on the anticipated value of what we commit to deliver to you.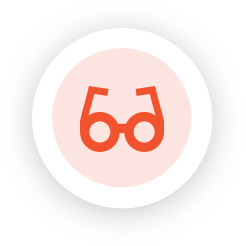 Proving Competency
As we engage in the project, we monitor and discuss status, performance, changes and improvements through our established delivery and communication practices.
Partnering for the Future
Throughout our partnership, as we keep the promises we have made to you, we enrich the value of services with a continuous focus on practical next steps.