 Multifactor Authentication
Why Choose Multifactor Authentication from WIN?
The MFA solution we offer is flexible for users but uncompromising to risks, offering a non-disruptive authentication process.
Multifactor Authentication from WIN could be right for your organization if:
You need a solution that is user friendly, while offering a high level of protection.
Our solution is designed to frustrate bad actors, not your employees. An easy MFA app allows employees to complete the verification process from their mobile device.
You need a solution that works with a wide variety of applications
Our solution is compatible with most major applications and integrates with custom applications.
You want to control the methods of authentication based on your business and employee needs
Our MFA solution verifies in multiple ways so that your organization can select the methods of authentication that work best for your employees.
You are experiencing growth and will need to deploy a solution that can scale with your organization
New users, device and applications can be set up promptly to avoid any disruptions.
FAQs
Frequently Asked Questions
We follow industry best practices, including strong encryption, monitoring for anomalies, and applying security updates.  
The solution we offer is designed with the user experience in mind. While we offer that extra level of security, it is not overly intrusive to your employees.  
WIN implements the DUO Multifactor Authentication. DUO earned a TrustRadius Top Rated 2023 award for authentication, cloud computing security and single sign-on (SSO) categories.  
Yes, our MFA solution integrates with a wide range of applications, including on-premise and cloud systems.  
An implementation project would include end-user documentation to support the organizational change.
The user can submit a support ticket. We would validate the caller via other means and would be able to provide one-time codes, or enroll an alternative MFA device.
Related Resources

Working With Us
What to expect from a strategic partnership with WIN Technology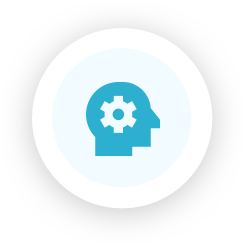 Understanding Fit
Our process is collaborative from the start. As we discuss your expectations, we communicate openly, and we keep the promises we make.
Understanding Needs
Through our discovery process, we seek to build an accurate understanding of your needs so that a sound and mutually understandable promise can be made.
Right-Sizing the Effort
The elements of your proposal are refined as your needs become clear. This ensures alignment on the anticipated value of what we commit to deliver to you.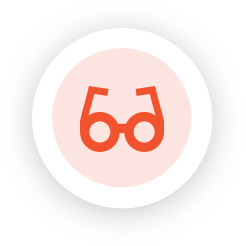 Proving Competency
As we engage in the project, we monitor and discuss status, performance, changes and improvements through our established delivery and communication practices.
Partnering for the Future
Throughout our partnership, as we keep the promises we have made to you, we enrich the value of services with a continuous focus on practical next steps.