 Cloud Services
Public Cloud Services from WIN
Public Cloud is a service provided by a third-party and is made available to users over the internet. With Public Cloud, the server infrastructure is hosted in one or more data centers and is available to multi-tenants on a regular subscription basis. Services include data storage, machine learning, artificial intelligence and the ability to connect and manage IoT devices and data.
WIN offers public cloud in the form of virtual private cloud (VPC), often referred to as Infrastructure as a Service (IaaS). VPC is a cloud computing network infrastructure that provides clients with a logically isolated section of a cloud provider's public cloud. With VPC from WIN, you gain access to a secure virtual machine for off-site compute, memory and storage.
In addition, WIN's network can provide your organization with low-latency connections to the Public Cloud, enabling access to the applications, content and digital media you need to support your business goals. If you need shared processing, data on demand, or applications that your enterprise relies on, WIN's infrastructure to the cloud is flexible and reliable.
Benefits of Public Cloud include:
Scalability: Scale cloud services up or down based on your organization's needs and enable your organization to accommodate fluctuations in workloads and adapt to changing requirements.
Cost Effective: Eliminate the significant upfront capital expenses that come with purchasing hardware needed to implement your own cloud solution.
Minimize Server Management: Your cloud services provider will maintain the hardware and server infrastructure required to keep your cloud environment up and running.
Foster Collaboration and Remote Work: Public cloud enables users to access the cloud from any device, anywhere, to simultaneously work on content with others in the organization.
FAQs
Frequently Asked Questions
While your public cloud provider will manage the physical cloud infrastructure, you will retain control over your data and applications.  
Public cloud costs are often based on a pay-as-you-go model, where you pay for the resources and services you use. These costs can vary depending on the solution and variables like usage, storage, data transfer, and additional services. 
Public clouds are ideal for organizations that are looking for disaster recovery and a scalable service that requires flexibility and rapid scaling including web applications, mobile applications, data storage and analytics, development, and testing environments.  
Related Resources

Working With Us
What to expect from a strategic partnership with WIN Technology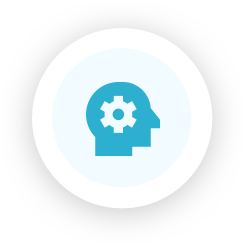 Understanding Fit
Our process is collaborative from the start. As we discuss your expectations, we communicate openly, and we keep the promises we make.
Understanding Needs
Through our discovery process, we seek to build an accurate understanding of your needs so that a sound and mutually understandable promise can be made.
Right-Sizing the Effort
The elements of your proposal are refined as your needs become clear. This ensures alignment on the anticipated value of what we commit to deliver to you.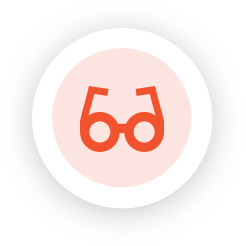 Proving Competency
As we engage in the project, we monitor and discuss status, performance, changes and improvements through our established delivery and communication practices.
Partnering for the Future
Throughout our partnership, as we keep the promises we have made to you, we enrich the value of services with a continuous focus on practical next steps.