 Cybersecurity Awareness Training
Why choose Cybersecurity Awareness Training from WIN?
With a customized cybersecurity training program from WIN Technology and our expert security partner, KnowBe4, your employees not only will learn about cybersecurity attacks, they will experience unique simulated attacks in their inboxes. This provides a safe learning environment that will awaken each individual to the threats that are alive and well in the real-world environment. They will learn to be skeptical and look out for suspicious, and potentially malicious, emails and other activities.
The benefits of Cybersecurity Awareness Training include:
Improving security posture and reducing risk to your organization.
Satisfying cybersecurity insurance requirements.
Protecting customer data by helping your employees know the importance of safeguarding customer information.
Identifying unusual or suspicious activities early, mitigating threats and enabling a fast response to minimize potential damage.
Reducing risks by educating your first line of defense (your employees).
Adapting to new threats with ongoing training that ensures your team is up to date with the latest tactics and techniques.
Receiving measurable metrics to understand the effectiveness of cybersecurity training in your organization.
Maintaining security standards even when employees work remotely, outside the traditional office environment.
Establishing a culture of security with security practices that become ingrained in your organization.
Reducing insider threats by educating employees about the potential consequences of their actions.
FAQs
Frequently Asked Questions
Yes, we would be happy to show you a demo of the Cybersecurity Awareness Training program. 
Yes, your dashboard will show you how your organization performs in security tests compared with others in your industry.
Among other things, the team at WIN determines and configures what components of training will be implemented for your organization and tailors the simulated phishing campaign to your organization. These elements are then pushed out through the KnowBe4 platform.  
WIN partners with KnowBe4, the world's largest security awareness and simulated phishing platform. 
Related Resources

Working With Us
What to expect from a strategic partnership with WIN Technology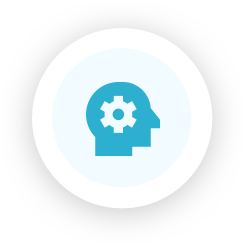 Understanding Fit
Our process is collaborative from the start. As we discuss your expectations, we communicate openly, and we keep the promises we make.
Understanding Needs
Through our discovery process, we seek to build an accurate understanding of your needs so that a sound and mutually understandable promise can be made.
Right-Sizing the Effort
The elements of your proposal are refined as your needs become clear. This ensures alignment on the anticipated value of what we commit to deliver to you.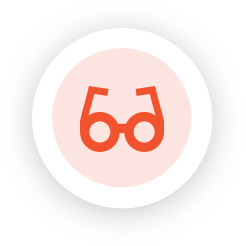 Proving Competency
As we engage in the project, we monitor and discuss status, performance, changes and improvements through our established delivery and communication practices.
Partnering for the Future
Throughout our partnership, as we keep the promises we have made to you, we enrich the value of services with a continuous focus on practical next steps.