 Network Operations Center
Why choose a Network Operations Center from WIN?
Partnering with WIN's team of experienced network technicians ensures that your network is fully supported 24/7. Based in the United States, our entire network operations staff is trained in all the services and systems we support with the goal of "one call resolution"— meaning 80% of trouble tickets opened are resolved with the same technician who answered the phone establishing an ownership of the incident.
The Proof is in the Numbers:
99.999%
WIN data center uptime
8 Seconds
Average answer time for calls with zero hold time
24/7
WIN NOC is staffed locally in the Midwest
30 Minutes
Average time to a first ticket response
Benefits that can support your organization and its goals include:
Optimize Expenses
Have network technicians with years of experience and broad expertise available 24/7, without having to pay the price of hiring an in-house team.
Scale your network bandwidth appropriately to support business growth.
Prevent business distruptions and costly downtime caused by network outages.
Budget effectively and avoid unexpected expenses with a predictable subscription-based service.
Improve User Experience
Create tickets, open chats, and view ongoing or resolved tickets at any time of day.
Reduce outages and slow application performance that negatively impact customers and employees.
Experience faster response time to network support tickets.
Enable data driven decisions by gaining visibility into your network performance.
Increase Efficiencies
Develop and implement strategies to improve operational efficiencies.
Address issues in a timely manner following consistent procedures outlined in client-specific run books.
Free up staff time to allow your IT team to focus on core competencies rather than routine operations needed to keep the business going.
Proactive Monitoring (Always on Connectivity)
Resolve developing issues before they affect your users.
Ensure that network components including computer systems, servers and network infrastructure are functioning properly.
Identify bottlenecks or network congestion in your network.
Assess network capacity and track resource trends to anticipate when additional resources may be needed to expand the network.
FAQs
Frequently Asked Questions
Yes, in addition to the WIN NOC, we provide Fiber Optic Services and Network Engineering Services.
A NOC engagement could have an estimated six to eight week project timeline with a two-week ramp-up time for resource allocation and completion of any prerequisites. WIN Technology can modify parameters to work with your organization on timelines with a high level of flexibility and adaptiveness based on the communication we have within departments.  
This is truly WIN Technology's DNA. The WIN NOC has nearly 15 years of experience providing services for all types of carriers—from large nationwide wireless carriers to local ISPs, to large and small enterprises. NOC employees possess competencies that address network connectivity and network performance issues as they occur. WIN has experience leveraging standardized methods of circuit validation to include but not limited to ITU-T Y.1564 and RFC 2544 testing.  
The WIN NOC is staffed to handle all existing customers and estimated prospect growth with the ability to leverage escalated teams (Transport Engineering, Network and System Administration) to achieve quality assurance measures with all customers. Peak operation hours are staffed appropriately to ensure all customer networks are supported and monitored. WIN NOC also employs dedicated resources for specific customer networks on a contracted basis to ensure WIN NOC can meet current and future demands. One measure of quality that WIN Technology uses is the call-to-answer time. This is the amount of time between when a customer calls into the WIN NOC to when they are assisted by NOC staff. The current WIN NOC call-to-answer time is an average of 8 seconds.  
We notify all of our customers two weeks in advance of both service-affecting and non-service-affecting maintenance. We also issue notifications about emergency maintenance events as soon as we have the information to share. We also manage maintenance events and perform follow-ups at the end of the maintenance—checking our monitoring to make sure everything has cleared and that everything is working properly.  
The facility has a controlled building access system. Employees must use a key fob system to enter the WIN NOC. All critical infrastructure utilized by the WIN NOC has advanced security protocols including cameras and controlled accesses. WIN Technology follows the Center for Internet Security Critical Security Controls framework to ensure best practices and security road mapping.  
Our second-highest priority task—after outage prevention and outage repair—is responding to customer requests. Customer requests typically arrive in the form of phone calls and emails (tickets), and we always have a live, trained respondent available with the tools and authority to resolve issues without escalation.
We regularly perform daily log checks, checking for bugs in software updates, IP address management and trend tracking. Our team checks network statistics displayed on graphs and other indicators such as error rates and IP allocation levels on ports, among many other metrics. Based on information from these sources, we try to resolve issues before outages occur. We have developed these practices over two decades, and they help us to prevent outages from happening.   

Working With Us
What to expect from a strategic partnership with WIN Technology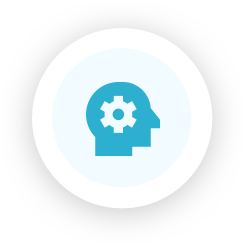 Understanding Fit
Our process is collaborative from the start. As we discuss your expectations, we communicate openly, and we keep the promises we make.
Understanding Needs
Through our discovery process, we seek to build an accurate understanding of your needs so that a sound and mutually understandable promise can be made.
Right-Sizing the Effort
The elements of your proposal are refined as your needs become clear. This ensures alignment on the anticipated value of what we commit to deliver to you.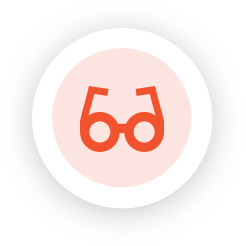 Proving Competency
As we engage in the project, we monitor and discuss status, performance, changes and improvements through our established delivery and communication practices.
Partnering for the Future
Throughout our partnership, as we keep the promises we have made to you, we enrich the value of services with a continuous focus on practical next steps.